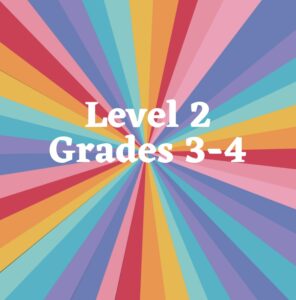 Dates:
April 11, 2023




6:15 pm - 7:15 pm

April 25, 2023




6:15 pm - 7:15 pm

May 9, 2023




6:15 pm - 7:15 pm

May 23, 2023




6:15 pm - 7:15 pm
Ages: Grades 3-4
Registration starts March 24 at 7 am.
This link is for the TUESDAY class. Class meets every other Tuesday from 6:15-7:15. If you'd like the Wednesday class please return to the website calendar to select that.
This class meets back to back with Canvas and Clay so students that want 2 hours of art can stay for both (15 minute break in between classes where kids can eat a snack they bring).
Students will use a wide variety of materials and techniques. They will continue to refine their art skills and start to develop projects that have more individual choice and direction.
Missed classes:  there are no make up classes for individuals that miss a class, but I am happy to send consumable materials home for them to do the project on their own. There may be materials that you will need from home to complete projects. Any classes missed due to inclement weather will be made up.  There are no longer private Facebook groups for classes.
Cancellation Policy:  Any cancellation will result in a $20 admin fee.  Refunds (Minus the $20 fee) will only be offered if requested 2 weeks before the start of class.  
Details
Price
Qty
Level 2 Tuesdays Spring 2023show details +
$74.00

(USD)

Sold Out